FIJI COLLEGE OF HONOUR AND AWARDS
The Fiji Honours System was created in 1995 by an Act of Parliament to provide for the establishment of Honours and Awards in Fiji. Therefore, the Fiji Honours System is governed by the "Honours and Awards Act 1995". It is a system whereby the citizens of Fiji recognise contribution of individuals to the enhancement of Fijian society and its people.
History
Until 1987 Fiji, although independent since 1970, continued to use the British (or Imperial or traditional) system of honours and awards. Some of these awards carried distinctions which identified them with Fiji (e.g. the Medal of the Certificate of Honour) but all others were of the type used generally within the Commonwealth.
There were also several medals which were additional and unique to Fiji such as the Independence Medal and the Meritorious Service Decoration, the latter of which was awarded for long and distinguished service by regular officers of the Republic of Fiji Military Forces.
When Fiji became a Republic in 1987 participation in the British system lapsed. By 1993 the Government of Fiji had put in hand studies aimed at providing Fiji with an independent and comprehensive system of national honours and awards.
The system was authorized in 1995. It established the President of the Republic of Fiji as the "Chancellor of the Order of Fiji" who is the "fount of all honour" for the nation with powers to create honours and awards, to regulate and administer the system and to make awards to citizens and others.
About the Medal Awards
The Fiji Honours system provides an Order of Fiji which has three levels and an associated medal. The Order is intended as the principal instrument for the recognition of Fiji citizens (and non-citizens who contribute to Fiji's development and growth and) for high achievement or for meritorious service in Fiji.
The Fiji bravery decorations are provided for the recognition of brave acts in other than warlike situations.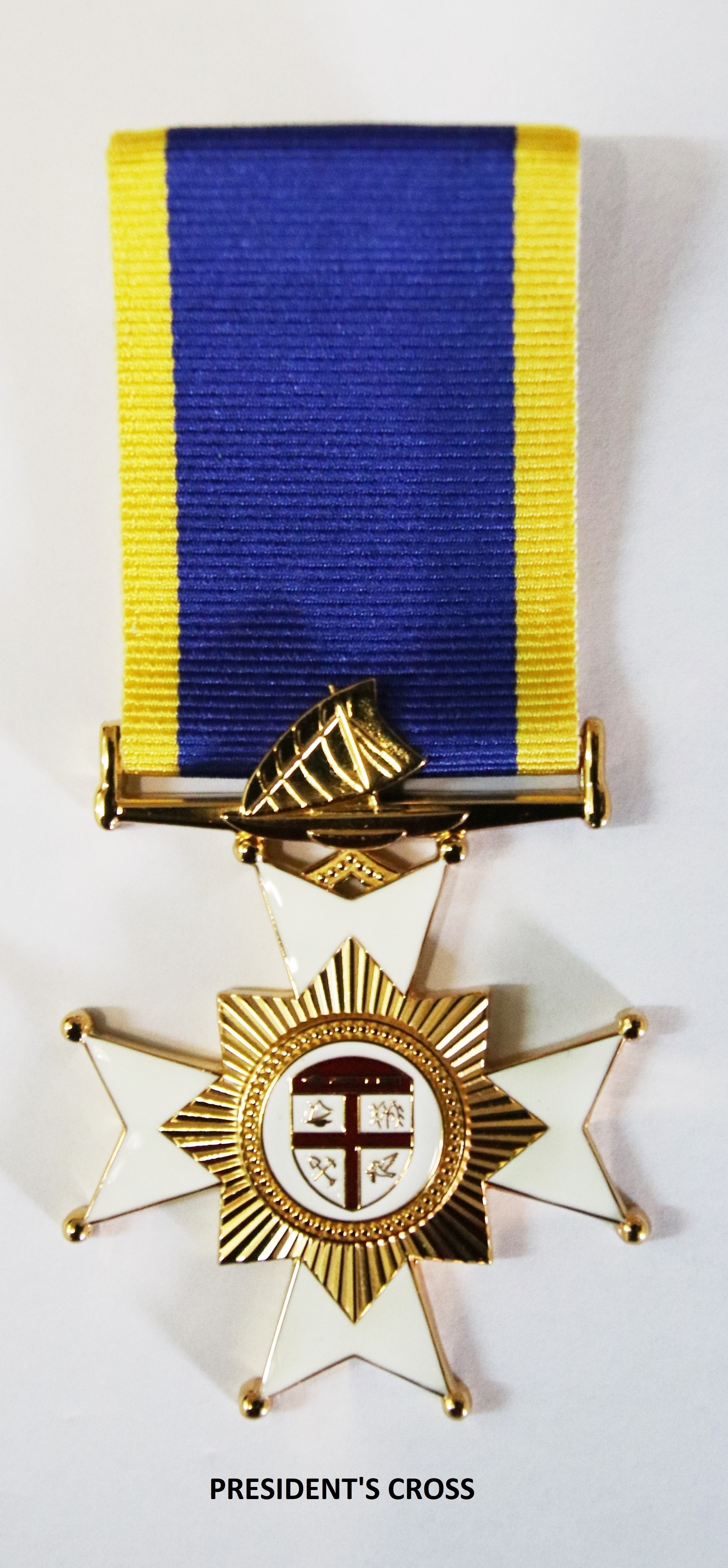 President's Cross Medal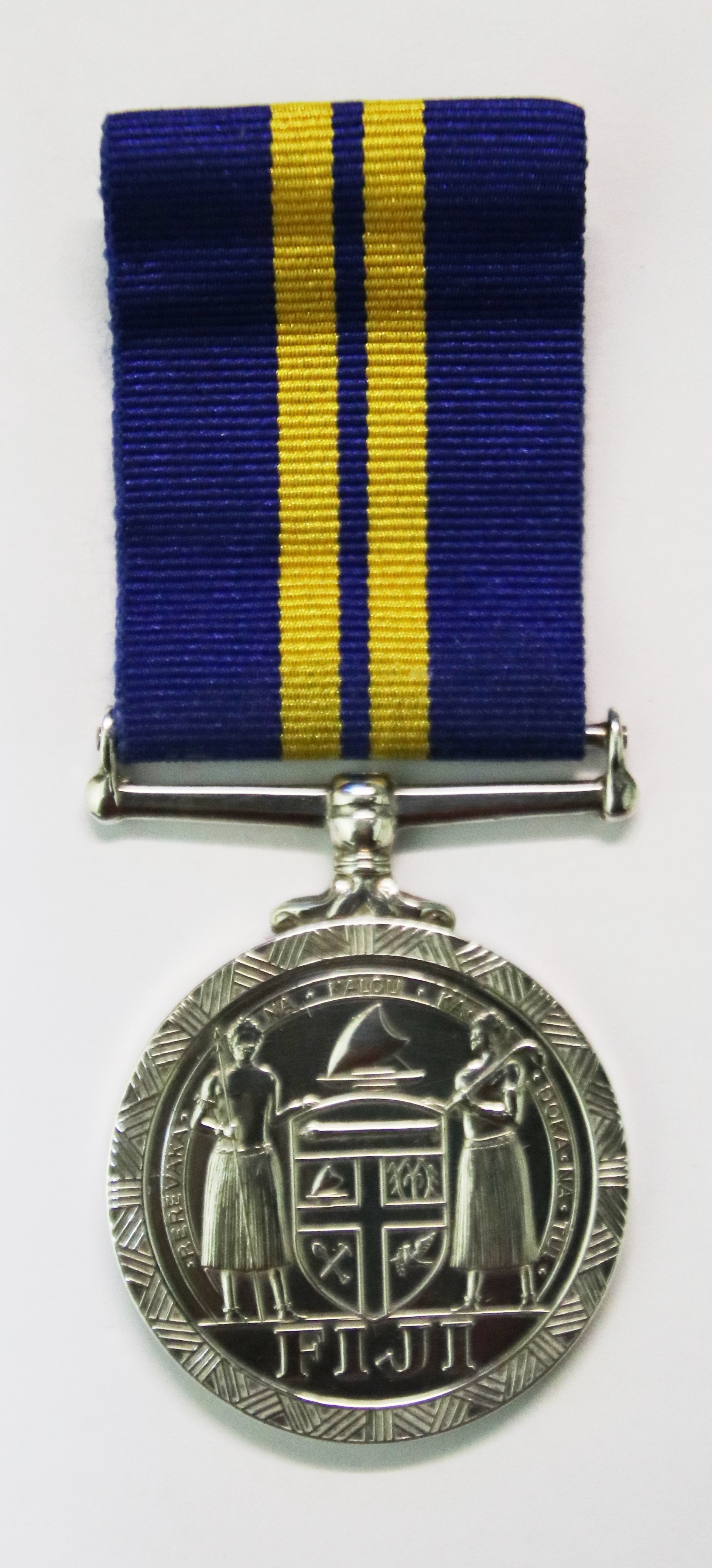 President's Medal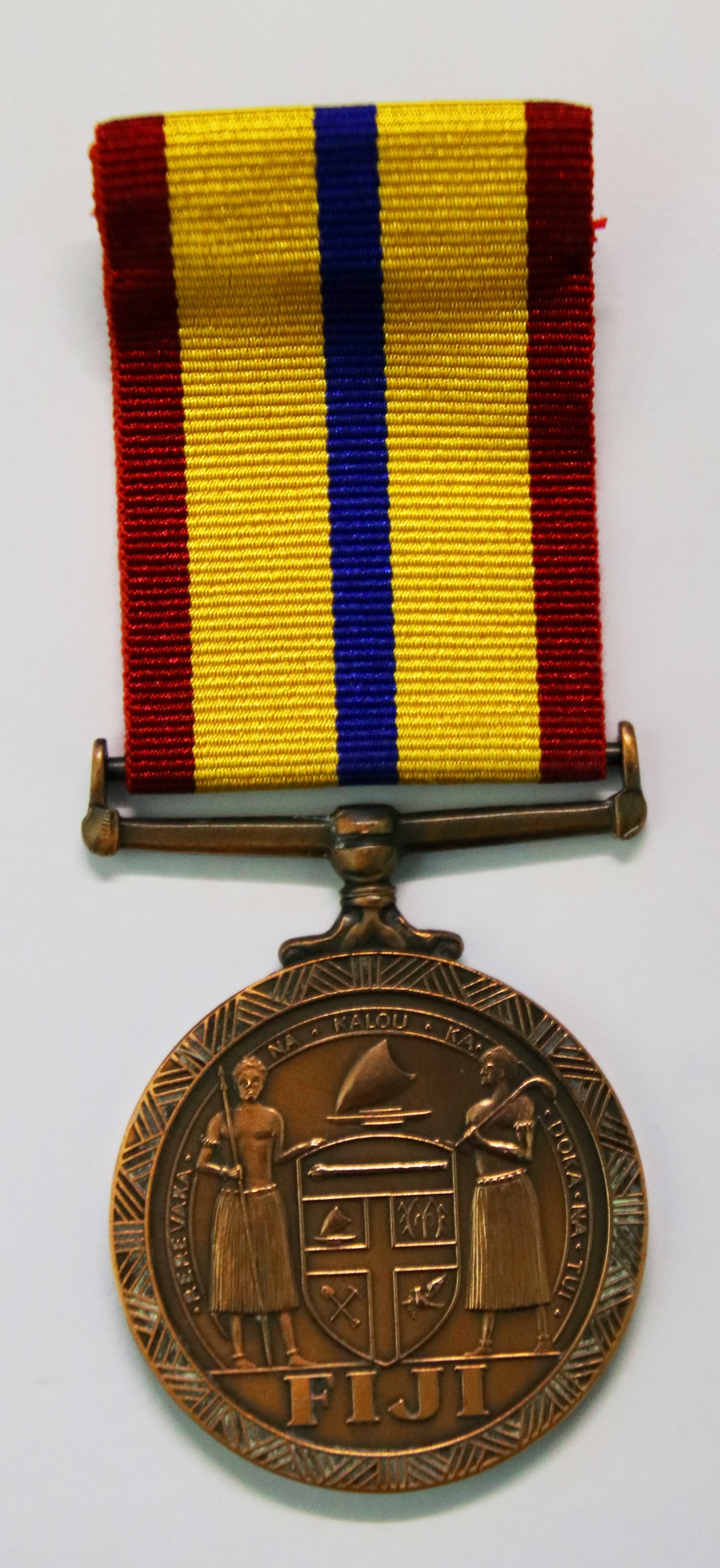 Bravery Medal
The Fiji College of Honour
The College of Honour consists of 5 members, [1 Chairperson and 4 members] who are appointed by His Excellency the President and serve a 2 year term.
The College shall assist and advise the President in:
The administration of the Act;

Consider nominations for appointment to any categories in the Order;

Recommend to the President the appointment of a member to the Order; and

The awarding of award to the General Division and Civilian Bravery
Current Members are as follows:
Dr. Akanisi Kedrayate (Chairperson)
Brigadier-General Apakuki Kurusiga (Member)
Mr. Nesbit Hazelman (Member)
Ms. Sabita Gandhi (Member)
Mr. Michael Yee Joy (Member)
There are 18 Charters provided under the Honours and Awards Act, 1995: